Welcome to the Wiki
The series focuses on Milo Murphy, a thirteen-year-old kid who is a descendant of the original Murphy - the first person affected by Murphy's Law: "Anything that can go wrong, will go wrong."

Please keep in mind that this wiki may contain spoilers if you're not yet caught up with the currently released content!
Character Polls
Vote for your favorite characters of Season 1!
The polls will be updated frequently, so be sure to check back often.
Sherwin Dusterwinkle Vs Diogee

 
Sid The Ferret Kid Vs Grandpa Murphy

 

Crash Test Dummy Vs Clyde Rickenbacker

 
Polls
Which article should be featured for June 2019?

 

Which song should be featured for June 2019?

 
Users
We are currently editing 28,176 pages (954 articles), accompanied by 67,321 edits since we were founded on July 30, 2015.
---
If you wish to create or edit fan fictions or fan content, please visit a fanon wiki.
---
There are also communities in the following languages:

Latest Episode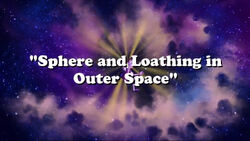 "Milo faces a cosmic storm made of Murphy's Law while his friends work their way through the alien populace to save him."
---
This episode launched on May 18, 2019
Featured Article
May's Featured Article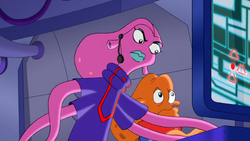 The Octalians are a race of extraterrestrial cephalopods from the planet Octalia. They've taken an interest in Milo Murphy over his Negative Probability Ions.
Main article: Octalians
Recent Blog Posts
Create blog post
Black.

A bright light reflects on the screen. We can barely see.

Suddenly, the light disappears, and …

Read more >

As Melissa said "No Human has a neck that long." What if she never heard or seen anyone with this n…

Read more >
See more >