Welcome to the Wiki
The series focuses on Milo Murphy, a thirteen-year-old child who is a descendant of the original Murphy - the first person affected by Murphy's Law: "Anything that can go wrong, will go wrong."


Index
Explore the show!
Quote of the Month
"
Milo's building a haunted house in an old truck. You can see where this is going. I mean, Milo, building a house of horror, what could possibly go wrong?
"
Recent Blog Posts
For Part 4 of the Middle School Arc and Part 2 of the Milanda/Zalissa arcs, let's take things back to the summer between 7th and 8th grade for Milo and friends. As Milo struggles …
See more >
Users
We are currently editing 37,633 pages (967 articles), accompanied by 109,003 edits since we were founded on July 30, 2015.
---
If you wish to create or edit fan fictions or fan content, please visit a fanon wiki.
---
There are also communities in the following languages:

Featured Article
December's Featured Article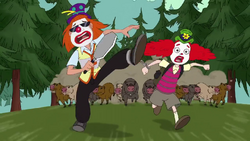 Safety First
Elliot Decker discovers the secrets of his past and his obsession with safety after accidentally finding himself handcuffed to Milo.
Main article: Safety First
Featured Song
December's Featured Song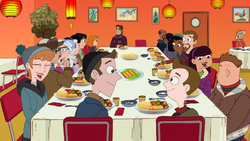 Everybody is Here is a song featured in the episode A Christmas Peril. As the chaos of the day winds down, Milo, his friends, and their families enjoy Christmas dinner together, stranded at the local mall.
Main article: Everybody is Here
Affiliates