Welcome to the Wiki
The series focuses on Milo Murphy, a thirteen-year-old kid who is a descendant of the original Murphy - the first person affected by Murphy's Law: "Anything that can go wrong, will go wrong."

Please keep in mind that this wiki may contain spoilers if you're not yet caught up with the currently released content!
Quote of the Month
"

A sphere of Calamity that causes... well... calamity wherever it goes. Whatever can go drastically horrifically wrong, WILL go drastically horrifically wrong.

"

— The Alien Commander, Sphere and Loathing in Outer Space
Character Polls
Vote for your favorite characters of Season 1!
The polls will be updated frequently, so be sure to check back often.
Sherwin Dusterwinkle Vs Diogee

 
Sid The Ferret Kid Vs Grandpa Murphy

 

Crash Test Dummy Vs Clyde Rickenbacker

 
Polls
Which article should be featured for October 2019?

 

Which song should be featured for October 2019?

 
Users
We are currently editing 34,440 pages (963 articles), accompanied by 76,809 edits since we were founded on July 30, 2015.
---
If you wish to create or edit fan fictions or fan content, please visit a fanon wiki.
---
There are also communities in the following languages:

Latest Episode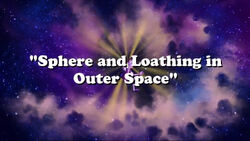 "Milo faces a cosmic storm made of Murphy's Law while his friends work their way through the alien populace to save him."
---
This episode launched on May 18, 2019
Featured Article
September's Featured Article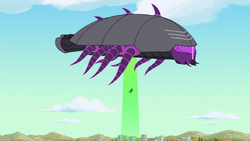 The Octalian Ship is a spaceship belonging to the Octalians. Initially piloted by the Alien Pilot, it met disaster after being used in a failed attempt to abduct Milo Murphy, and eventually fell into Cavendish's possession.
Main article: Octalian Ship
Featured Song
September's Featured Song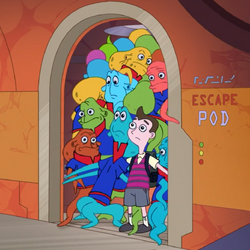 I'm a Catastrophe is a song featured in the episode Milo in Space as Milo and the Octalians narrowly avoid destruction by escaping from ship to ship through space, leaving a trail of debris as they go.
Main article: I'm a Catastrophe
Recent Blog Posts
Create blog post
When Zack came to his senses several hours later, it was to the sensation of being gently slapped b…

Read more >

Before I start with this, I just want to mention why I'm doing this chapter on a such a subject mat…

Read more >
See more >
Community content is available under
CC-BY-SA
unless otherwise noted.