Hey, Murphy's Lawyers!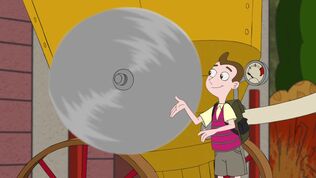 So the Wowwes! are going to start coming and I would like to say a few things about how it is going to work.
THIS IS A BIGGIE. I will try to avoid situations like the Candace and Elliot thing, but if two characters fit so well and the characters they're replacing happen to be dating I am sorry. I will try my absolute best to avoid situations like this as much as possible, but if something slips I am sorry. 
I won't be switching characters genders just so they fit the character. It just feels weird to me, hope you can understand.
I hope you can have a great time reading the Wowwes! Please remember #2.
Pesevere, Seize the Day, and remember #1! (but not bathroom number one. Unless you really hav... You know what this parentheses section is going on way to long to finish that sentence. Wow this really stretched out that sentecne)- WaffleTail
P.S. If you feel like I didn't choose the best MML character to replace a movie/show character please tell me!
Community content is available under
CC-BY-SA
unless otherwise noted.